CONEXPO-CON/AGG was a Success!
Being known for America's biggest construction show, CONEXPO-CON/AGG 2023 did not disappoint. It saw many companies from all over the world come and display their new products and solutions in Las Vegas, Nevada. 
New Energy Products Series
At the CONEXPO-CON/AGG event this year, companies have begun transitioning into electrification and the zero-emission era. 
KUS has been innovating new energy technology as a market leader to stay ahead of the curve and serve our many customers, reduce exhaust emissions, and alleviate environmental pollution. 
New energy products developed by KUS, such as PTC heater, VCU (Vehicle Control Unit), Expansion Water Tank, Mobile Energy Storage, On-Board Power Supply (OBC/DC-DC), Cold Plate, can be applied to pure electric, hybrid, and fuel cell vehicles.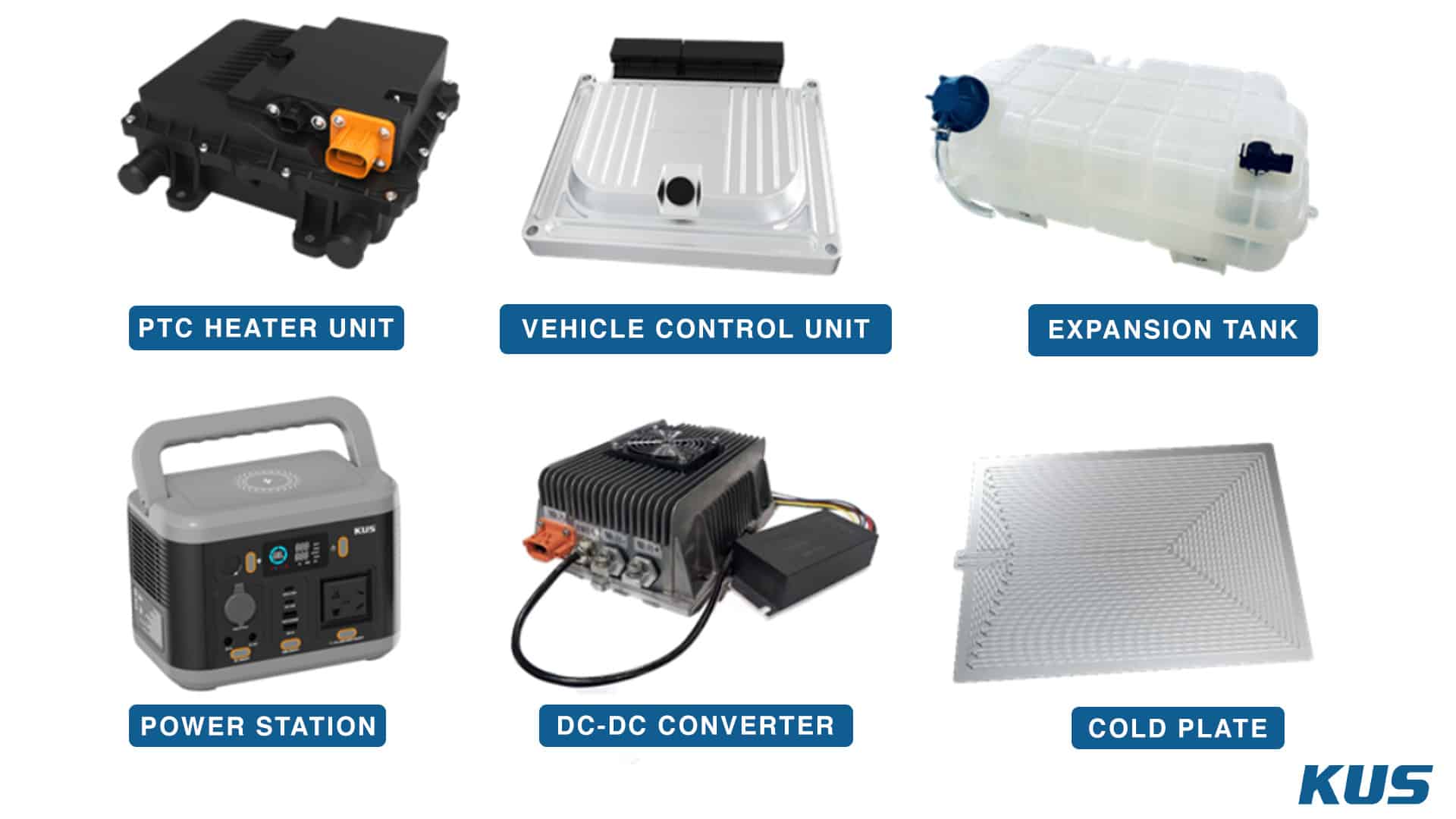 We have developed several DEF (Diesel Exhaust Fluid) quality sensors that monitor the quality (concentration) of DEF solution in real-time.  
Advantages of KUS DEF Quality Sensors:
Various functions in one: concentration measurement, liquid level measurement, temperature measurement, heating, filtrations, etc.

 

Accurate signal output

 

Stable and continuous output signals

 

Withstand severe environmental tests

 

Different lengths available

 

Various connectors available

 

Customizable shapes

 
KUS offers single-function fuel level senders that utilize various technologies: reed switch, capacitive, mechanical, and MR/AMR (magneto resistive/automatic meter reading).  
We also provide multifunction senders that not only read the liquid level inside the tank but are also fully customizable to include a suction and return tube, an air vent pipe, and a filter.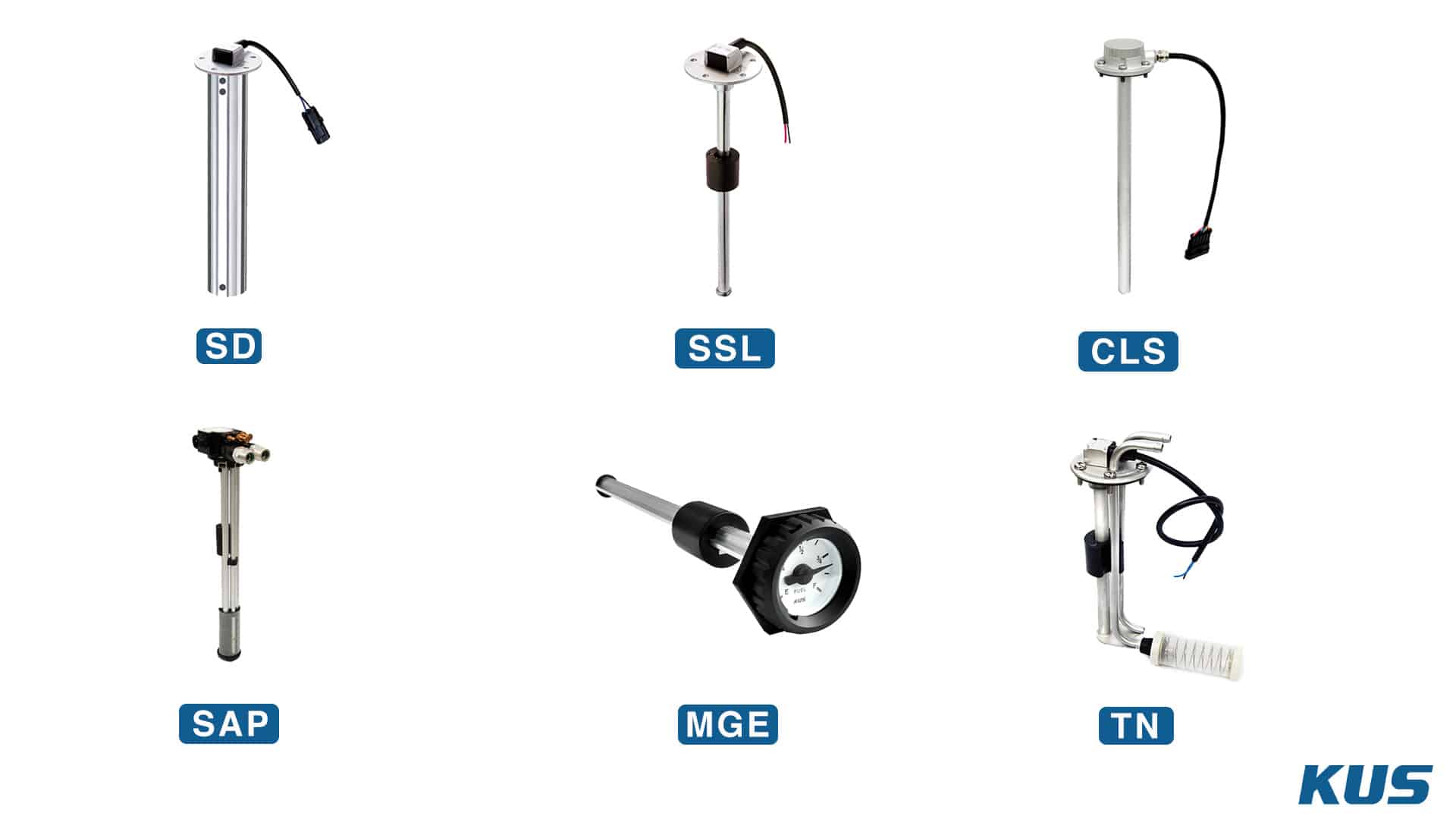 KUS standardized DEF tanks offer several advantages over the alternatives in the market.  
These off-the-shelf standard tank options are more economical for a wide range of applications with fast, easy, and dependable solutions
Our products are well-regarded by many OEM manufacturers, as well as everyday customers.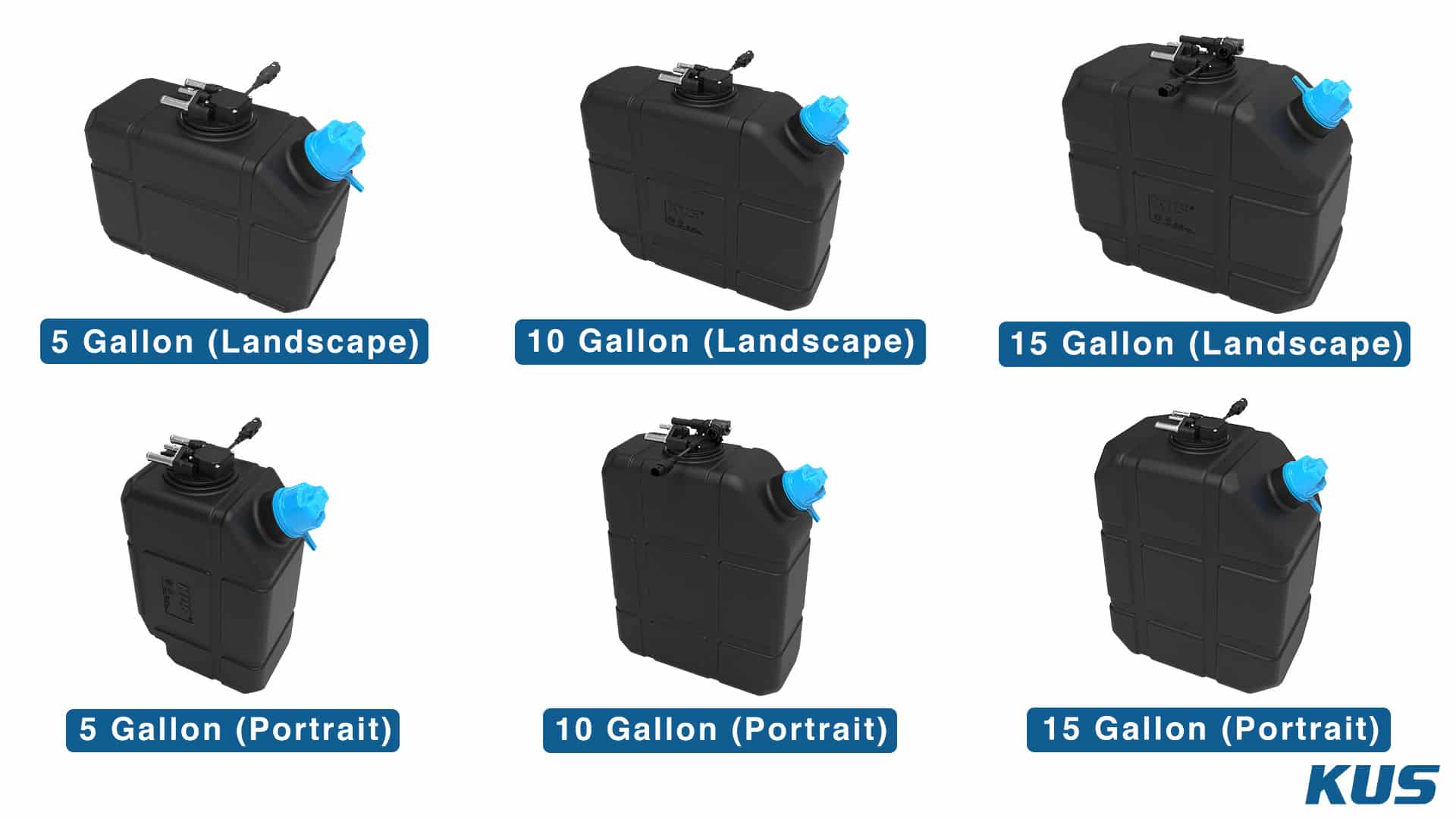 KUS is the only designer and manufacturer of DEF tank and level sensors. This allows for a quicker and more cost-effective design and validation process. 
We work with customers to customize the DEF tank to the exact specification, whether its vibration profile, sensor resolution accuracy, or tank geometry.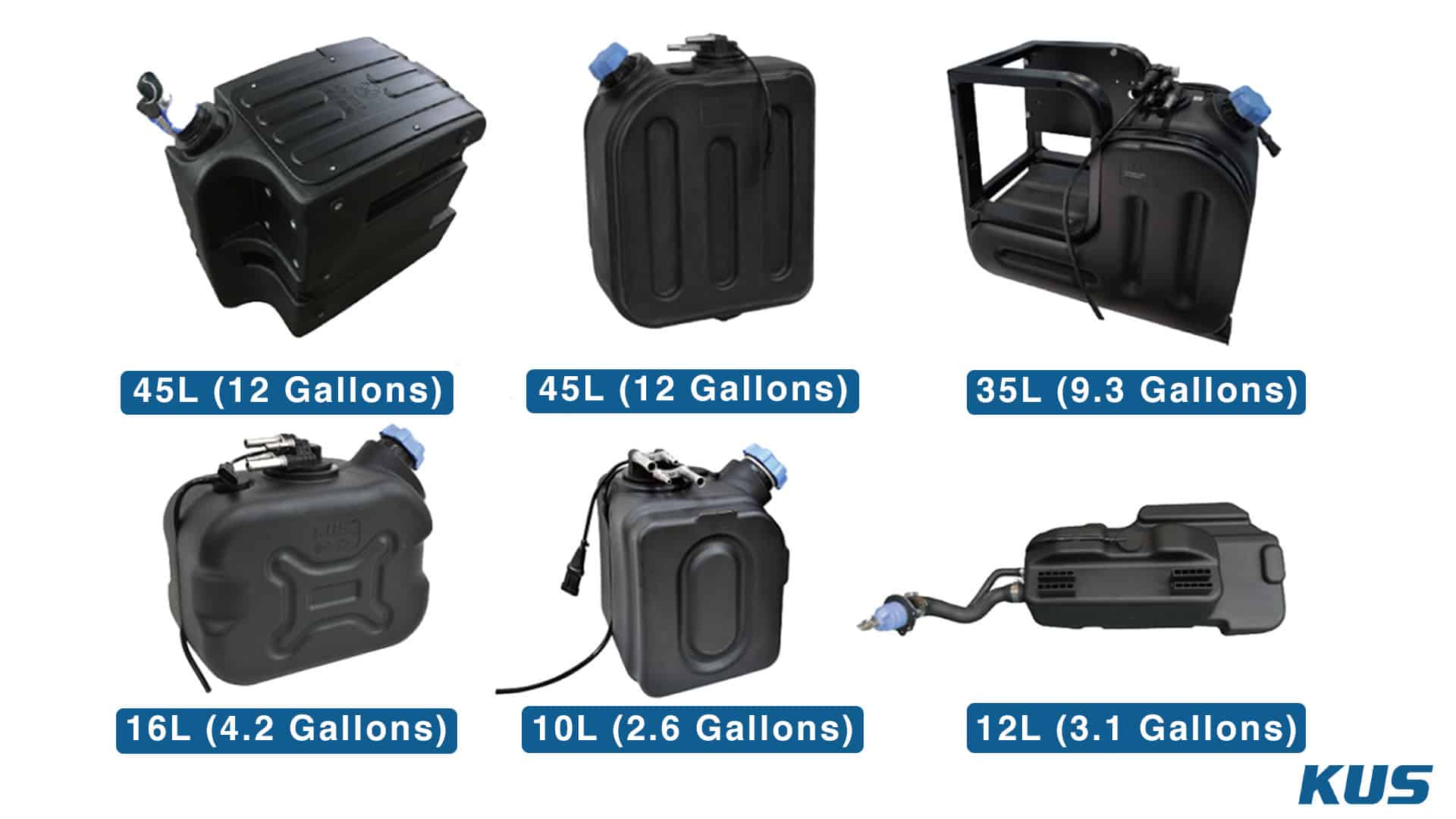 Looking Back on CONEXPO-CON/AGG
It was great to see friends and customers come back together after three years to join us at CONEXPO-CON/AGG. 
The event left an impression and demonstrated the incredible potential of innovation and collaboration in driving progress forward. 
We would like to thank everyone that took the time to visit our booth at CONEXPO-CON/AGG.  
KUS is not just a supplier, we are your technology solutions partner. 
Please contact us If you have any questions, we look forward to working with you going forward.